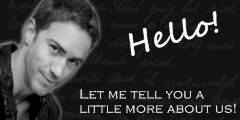 Hello Blessed People. Thanks for coming here and giving a look at Charmed&Destined. Destined begins 24 years after the big battle between the Charmed Ones and Billy and Christy Jenkins. The Destined Ones where taught by their mothers to continue protecting the innocents and to keep alive the Warren Line. Give our site a look and come with us into this magical world. Blessed Be!
The story of Destined begins in 2030 with the kids of the Charmed Ones. Piper, Phoebe and Paige have three kids each. The story begins when the forces of Evil are getting more and more stronger. Wyatt (Wes Ramsey) and Chris (Drew Fuller) followed by their cousin Prue (Sophia Bush) start fighting against the evil. The Charmed Ones kids are known as the Destined Ones. All of them are trying to combine their normal life with the magical life. Each of them has a different personality but all of them have one thing in common, they are the kids of the most powerfull witches ever known, the Charmed Ones. But the old Charmed Ones have their successors when it arrives the time to call the new Charmed Ones: Prue, Melinda (Blake Lively) and Tamora (Misha Barton). Prue and Wyatt, the Twice Blessed Children, find out that their fate is already written and there are some things that they cannot change. Cupids, whitelighters, witches, demons, warlocks... Destined has them all and more. New characters and old ones come into to keep alive the magic of Charmed!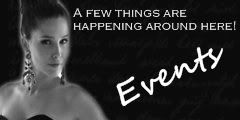 Next episode:
1x14 - Take My Soul Away
In production


TWD
written by: Sol

Cassandra´s Problem



We work to make you life easier!
ADMIN
CO - ADMINS
MODERATORS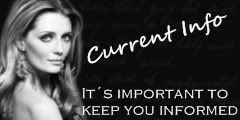 Changes are coming!!!
Canons Needed!!!
Check out our Pages:

PHOEBE: There aren't any pictures of me growing up.
PRUE: That seems impossible. I mean, you weren't exactly camera shy.
1x17 - THAT 70'S EPISODE

September 2011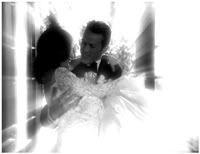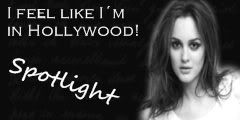 Coming soon
Sisters





Affiliates
Affiliate with Chook Central: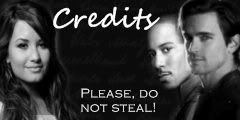 The original idea, plot and art work are credited and copyrighted to admin Prue. The credits go to Proboards Supports too. Pictures belong to their respective owner.Charmed characters do belong to Constance M. Burge and Brad Kern. We don´t have any contact with the actors used to play Destined or Charmed. All member content is credited and copyrighted to their creators. If you use something from Charmed&Destined please give us the credit. Please do not steal, it is a crime. If you want something from here ask us permision. The skin was made by WHAT MORE COULD YOU ASK FOR!

Charmed&Destined :: View Profile: Demetria Pandora Parker

View Profile: Demetria Pandora Parker (username: pandora)
Demetria Pandora Parker
WITCH/WHITELIGHTER/DEMON

Good/Bad??

Orbing
Telekinetic Orbing
Healing
Sensing Demons
Surge
Scream
Flexibility
Fire Balls


Whitelighters
Wyatt Halliwell


member is offline





CO-ADMIN





Joined: Jan 2010
Posts: 87


Member's Bio

---

Name:
Demetria Pandora Parker
Email:
hidden
Gender:
Undisclosed
Posts:
87
Date Registered:
Jan 7, 2010, 6:39pm
Account Status:
Activated
Recent Activity

---

Last Login Date:
Mar 22, 2012, 7:08pm
Recent Posts:
Re: Present every day on Sept 15, 2011, 10:43am
Re: Present every day on Sept 4, 2011, 7:42pm
Re: Present every day on Sept 3, 2011, 1:15pm
Re: Present every day on Sept 2, 2011, 9:26pm
Re: Present every day on Sept 2, 2011, 5:52pm
Signature

---